Impact Rated Windows and Doors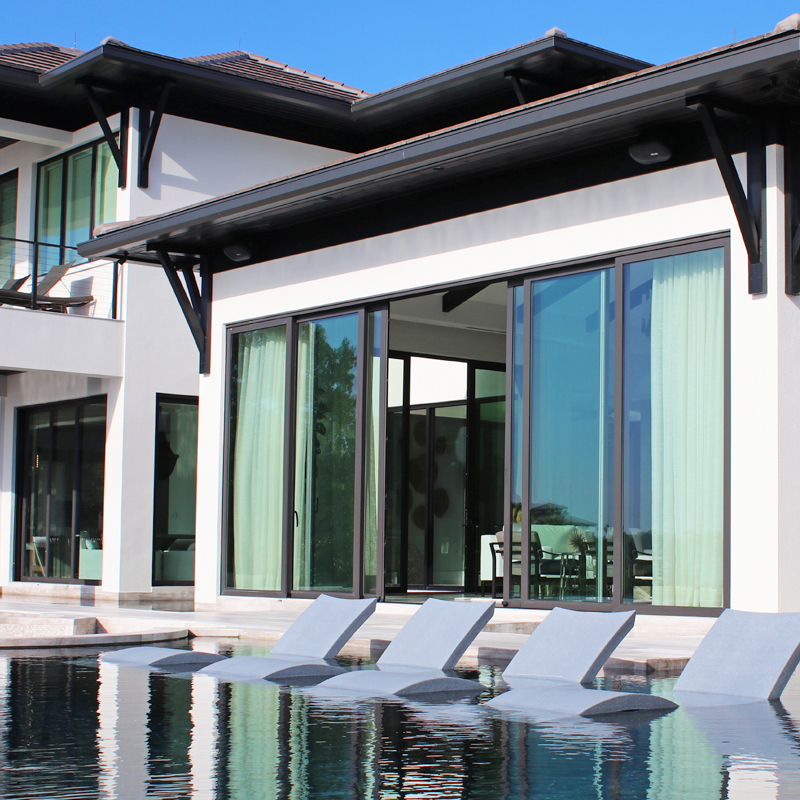 Euro-Wall Systems
Euro Vista Multi Slide™
Euro-Wall's impact rated sliding door system​ ​offers the smallest interlock sight line (at less than 1"), the largest panel heights and widths and a flush embedded sill that meets water rating standards without the need of a sill riser.
Euro Pivot™
Euro-Wall's Euro Pivot™ door comes in aluminum or aluminum with wood clad. The Euro Pivot™ can be constructed to a height of 12' and a width of 8' providing solutions for non-traditional breathtaking openings. The Euro Pivot™ is a great impact rated Florida Product Approved pivot door option for any commercial or residential application.
Euro Vista Fold™
​The Euro Vista Fold™ aluminum door system​​ ​provides unobstructed views and seamless transitions to the outside ​​and is offered for both impact and non impact applications​.​​ Euro Vista Fold™ applications are Florida Product Approved and meet the strict Florida Building Code and has the highest dp rating of any folding door available.